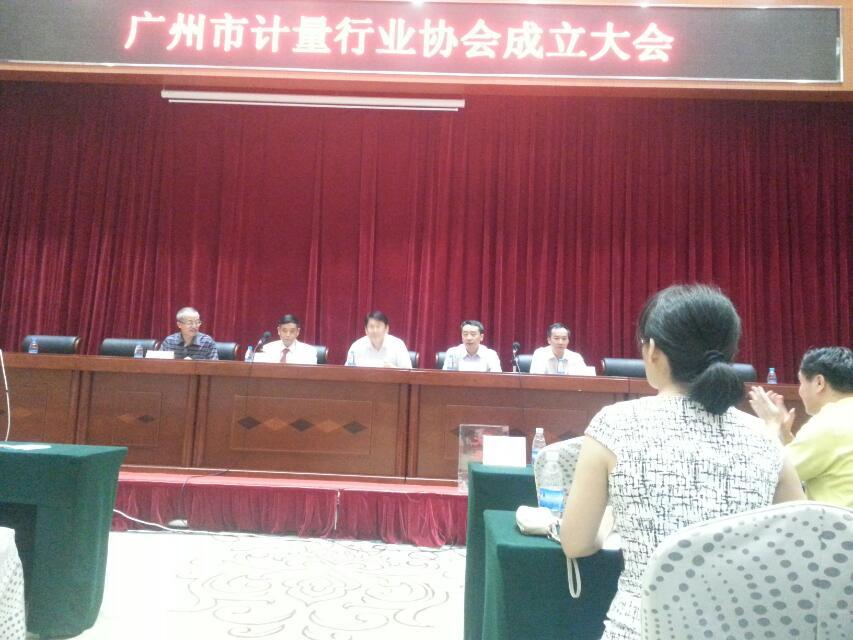 On 5th, Sep, 2014, Guangzhou LandTek Instrument Co., Ltd. participated in The Inaugural Meeting Of Guangzhou Measuring Industry Association, and became a member of the association.

Guangzhou Measuring Industry Association, positioned between the government and enterprises, is a social intermediary organization between commodity producers, operators and consumers, providing them with services, consulting, communication, supervision, notarization, discipline, coordination. Non governmental institution, the bridge and the link between government and enterprises.

The Guangzhou Measuring Industry Association is established firstly to strengthen informational exchange among the general friends in the industry, uniting all forces, shaping professional, realistic cultural atmosphere in measuring industry. Secondly, to express more comprehensive demand of measuring industry, assisting in the formulation of industry specifications, various standards. Thirdly, to maintain fair competition inmetrology, assure quality of service in measuring industry, fight against illegal, realize third-party notarization, supervision, inspection, certificationand so on. Fourthly, for more in-depth, exact studies on the measuring industry, the basic situation statistics, analyses of problems exposed to measuring industry and corresponding proposals, for reference.

The members participated in this meeting involved medical, pharmaceutical, biological, steel, chemical raw materials, building materials, inspection department, scientific research equipment, measuring instruments, electronics, optics, lighting, water supply engineering, network technology, daily necessities, transport, railways, environmental monitoring and other fields. Learning widely from others' strong points, Guangzhou Measuring Industry Association will be growing, flourishing.

At the meeting, Guangzhou Measuring Industry Association reported on the preparatory work before their establishment in detail, elected the president, vice president, supervisor, director companies, adopted The Regulations Of Guangzhou Measuring Industry Association. Then the president made a speech, determining the development direction and planning of the association.

As a member of Guangzhou Measuring Industry Association, LandTek Instruments is great honored! It depends on concern and care of the corporate leadership and the general friends in the industry. Also owe LandTek Instrument all the staff for their hard work and make all-out efforts. LandTek Instrument always keep service concept that to do with all one's ability, things could just be right, to do with all one's heart, things could be excellent. Customer satisfaction is our pursuit, "quality first, clients paramount" is our aim. We constantly strive for excellence, refine on, pay attention to innovation. In the future, with more help, support and encouragement, LandTek Instrument is more clear about thedevelopmental direction, more energetic to go ahead, continuously improving to offer more reliable quality and more attentive service!